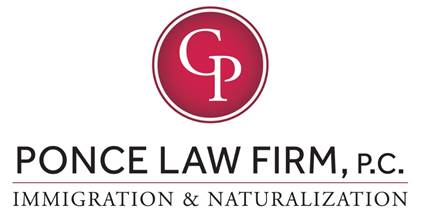 Removal defense and release from immigration custody
Has a loved one been arrested by immigration officials? Does he or she need immediate legal representation in immigration court or at a bond hearing?Custody proceedings often arise without warning. Still, you should not let your loved one proceed without the assistance of an attorney. When you or a family member appears at a removal or deportation hearing before an immigration judge, you need the most experienced and knowledgeable deportation defense attorney available.
We are here when you need immediate help
When you need fast, knowledgeable and tough legal help in removal defense proceedings, Ponce Law Firm, P.C., is your best choice in the Austin, Texas, area. You can rest assured that immigration attorney Griselda Ponce is dedicated to getting results. She has over a decade of experience in deportation defense, she is tough and no nonsense, and she gets the job done.
Preparing the best defense for your case
We will examine your case from every angle and prepare a defense that is best suited to your situation, a defense that has the best chance of prevailing. Our lawyer will take the time to gather all the facts of your case, apply those facts to the law and make the legal arguments that are best suited to sway the court in your favor.
One of these defenses may be applicable to your situation:
Not removable as charged — Does the evidence indicate that you are not, in fact, deportable? Or did the government charge you with being removable for the wrong reason?
Asylum — Have you fled persecution or do you fear future persecution in your home country?
Withholding of removal — Would you more likely than not be persecuted in your home country upon return?
Cancellation of removal — If you have been in the U.S. for more than 10 years, would your removal cause exceptional and extremely unusual hardship for a qualifying relative?
Contact us to build a vigorous removal defense
Call our office at 512-454-7700 or reach out to us online to help you or a loved one obtain release from immigration custody. In addition to deportation proceedings, we can help you with appeals of adverse deportation orders.