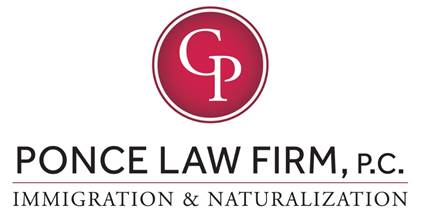 Helping you reunite with your family
Do you have family members living in another country and want to bring them to the United States? Many immigrants are led to believe that if they settle in the United States, they can get permanent residence for their whole extended family. Sadly, the truth is more limited and complex.What is true is that you can petition to bring family members to the United States only if you are a U.S. citizen or a permanent resident. Even then, you can only bring in certain family members such as parents and spouses.
Preparing effective petitions for you and your family
Whether you want to bring a parent, your spouse or another family member into the United States, Ponce Law Firm, P.C., has the experience and know-how to advise you on the proper course of action to get that person into the United States. Our lawyer takes family immigration, citizenship and residency issues seriously and we do everything we can to help our clients reunite with those they love.
We know the law and know which legal option will work best to help you and your family reunite. We will advise you on which family petition procedure is proper for your circumstances and vigorously pursue that course of action. Available options may include:
Green cards — Sponsorship for an "immediate relative" or "preference relative" in becoming a lawful permanent resident of the United States
Fiancé(e) visas — Entrance visas for noncitizen fiancé(e)s
K-3/K-4 visas — Admission for nonresident spouses and their children, as nonimmigrants, while they await adjudication of a Petition for Alien Relative
Ponce Law Firm, P.C., is dedicated to helping you and your family
We understand it can be lonely living in a new country without the daily support and presence of your loved ones. Attorney Griselda Ponce is dedicated to reuniting families and helping people just like you share the American Dream with their families each and every day.
Begin the family reunification process today